If you're someone who cooks often, you are probably aware of how important having the best kitchen appliances is. For cooking to be an enjoyable and smooth experience, having these tools and appliances is key.
From the quality pots and pans to the more expensive appliances like a fridge and stove—finding the best ones can be quite challenging. One of these products that are not as easy to find as you would think has to be an electric cooker.
Apart from looking nice, your cooker has to be able to provide you with all the features necessary to prepare your meals quickly and easily. That is why searching for one by yourself can be extremely time-consuming and frustrating.
Luckily, you don't have to spend an eternity trying to pinpoint the best electric cooker to fit perfectly into your kitchen on your own! We're here to assist you and make this journey as streamlined as possible. With our help, you'll be able to identify the best electric cooker to purchase in England in no time!
Beko Electric Cooker – Perfect Electric Cooker for Medium Size Household
Hotpoint Electric Cooker – Best Electric Cooker Easy to Clean and Maintain
Amica Electric Cooker – Best Electric Cookers with Electric Ceramic Four-Zone
Best Electric Cookers to Fit Perfectly Into Your Kitchen – Top Picks
1. Beko Electric Cooker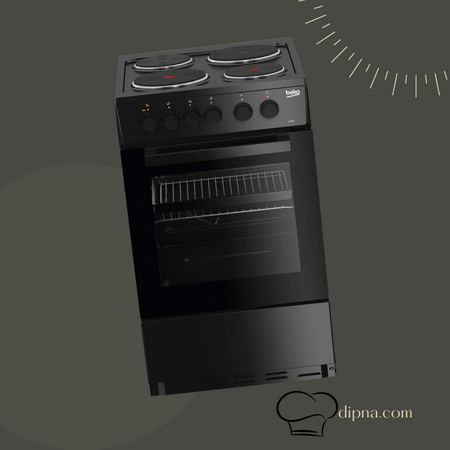 We'll start our list with one of the most popular choices when it comes to electric cookers—Beko electric cooker. One of the most important things to consider when purchasing a cooker is whether it is energy-efficient so that you don't want to break your bank on your energy bills. That is why this electric cooker is a perfect choice—it features the A/A energy rating.
This cooker also has a conventional oven that you can use to cook a variety of dishes and roast meat with ease. It also has a 60L capacity, which is perfect if you cook for a medium-sized household. With a four-zone plate hob, you won't have to worry about being super careful while using it. The cooker is sturdy, durable, and it is bound to last for a long time.
Pros
Energy-efficient
Four-zone plate hob
Sturdy
2. Hotpoint Electric Cooker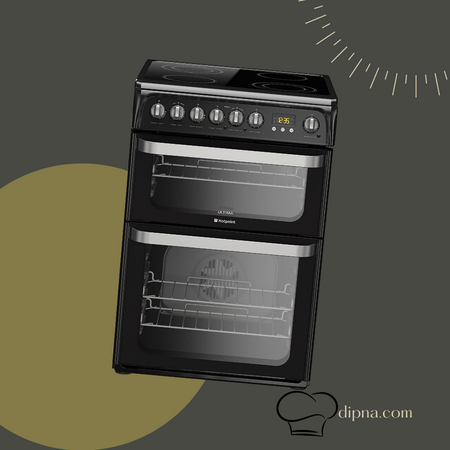 Next, we have the Hotpoint freestanding electric cooker. This cooker comes in three different colours—black, white, and silver. If you're looking for a cooker that you can easily match with your kitchen aesthetic and the overall vibe, this one is a great option.
With the A/A energy rating, you'll be happy to know it is also energy-efficient, so you won't have to stress about your bills.
What's amazing about this one is that it comes with not one but two ovens! It has the main electric fan oven you can use to cook your meals, but also another electric conventional oven with a grill that can be super useful when you want to cook more than one dish at a time. That is not all, though. You can also look forward to a ceramic hob that is easy to clean and maintain, but also useful for cooking with multiple pans.
Pros
Various colours
A/A energy rating
Two ovens
Cons
Door knobs scratch off easily
3. Amica Electric Cooker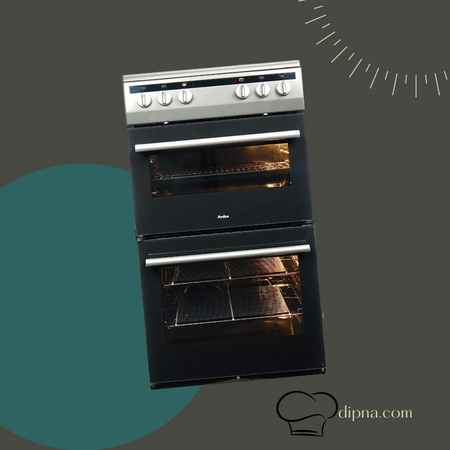 The next one on our list is the Amica double cavity ceramic hob cooker. If you're on a search for a cooker that will help you save space in your kitchen, this one is an amazing choice. It has an oven, a grill, and a ceramic hob packed into a narrow 50cm width frame. You can prepare various dishes all at once without breaking a sweat. Talk about multitasking!
The electric ceramic four-zone hob is extremely easy to clean and maintain—you can simply wipe away any spillages in seconds. The best part is that the residual heat indicator that this cooker comes with will indicate when the surface is cool enough for you to clean it. It's a super convenient and safe feature that can save you from any mishaps. The 64L capacity of the oven will allow you to cook larger meals for your entire family hassle-free.
Pros
Saves space
Easy to clean
Residual heat indicator
Cons
The bottom oven is too low
4. Haden Electric Cooker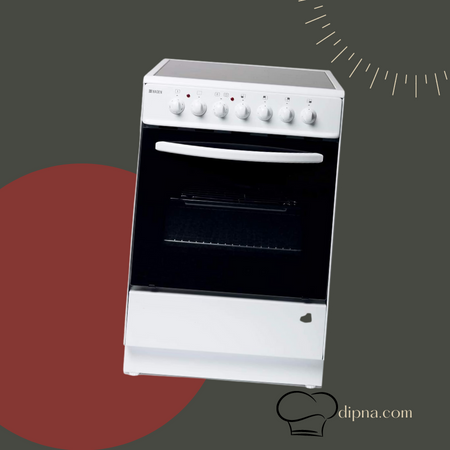 Haden electric cooker comes in white and it's a freestanding cooker. You can use it for almost any cooking activity since it features a stovetop, conventional oven, and 1800w variable grill.
Functional and equipped with everything you need to enjoy your cooking, this electric cooker will certainly prove a good choice. With a four-zone ceramic hob and four different cooking functions, you will be able to cook any dish stress-free and with ease.
You can also use the 90-minute mechanical timer to avoid wasting time pacing around your kitchen while you wait for your food to be done or risking burning/overcooking it. The cooker oven has a 64L capacity and the size of it is 60cm, so finding a convenient spot to place it in your kitchen shouldn't be a problem.
Pros
Functional
Four cooking functions
Mechanical timer
5. Beko Single Oven Electric Cooker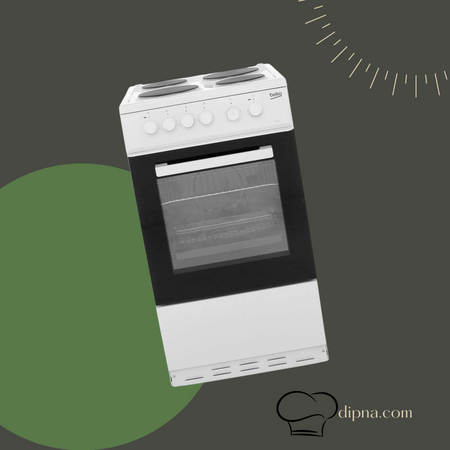 We'll conclude our list of the best electric cookers to fit perfectly in your kitchen with another Beko cooker. This one also features the A/A energy rating, so you can rest assured it will be as energy-efficient as possible. Although it's a single oven one, the oven does feature a handy grill setting that you will find convenient and useful.
The four plate zones heat up quickly, which is great when you're in a rush and looking to finish cooking as soon as possible. If you're someone who wants a sleek and modern-looking electric cooker, this one will prove as an excellent option. It comes in white and has a glass door, so you can even peek to check how your dish is coming along without opening it and letting the heat out.
Pros
Energy-efficient
Heats up quickly
Great design
Cons
The front bottom plate is not functional
Buying Guide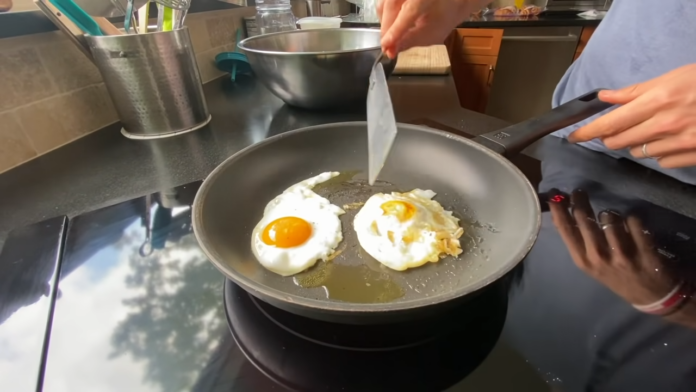 When it comes to purchasing the best electric cooker in the UK, what makes the biggest difference in the outcome is knowing what to look for and gathering all the important info beforehand.
If you start your shopping journey without gathering all this crucial info, chances are you will end up buying a product that doesn't satisfy your needs entirely. However, we understand that some of you may not have the time to look for these details or do any kind of research on your own.
With that in mind, we made sure you have all you need at your fingertips! Once you read our buying guide, you'll learn all there is to know about what factors to consider when purchasing an electric cooker in Great Britain. The best part is that it will take no more than 10 minutes! This is what you should pay attention to and factor in when choosing your electric cooker:
1. Type
The first thing you need to look for when choosing your cooker is what type it is. There is more than one option here—you can usually choose from dual fuel, electric, and gas cookers. You're probably wondering what the differences are between these three cooker types.
Although all of the previously-mentioned cookers have their pros and cons, electric ones are the most popular choice since they are better at distributing heat, and controlling the temperature is easier with them. That is why you should make sure that the cooker you're looking to buy is an electric one.
2. Capacity
The next factor you need to consider is the cooking capacity of your electric cooker. When it comes to cooking capacity, you can choose from single oven cookers, double oven cookers, or twin cavity ones. The reason why you should pay attention to this is that you don't want to get a single oven cooker, for example, if you intend to cook multiple meals at a time for numerous people.
If you cook daily for your entire family, getting a bigger one, such as a double oven cooker, can prove as a much better option. Think about what your cooking preferences and needs are and choose your electric cooker capacity accordingly.
3. Hobs
Although some people think that hobs aren't that important and that they all get the job done just the same, that is not the case. On the contrary, choosing the cooker with the right hobs is very important.
There is no shortage of different ones you can pick, such as induction hobs, ceramic hobs, gas hobs, and more. While induction hobs are extremely easy to clean and super energy-efficient, the gas ones could provide you with faster cooking results since they heat up faster. Once again, you should take into consideration your cooking preferences and, with that in mind, decide what hobs would be the best choice for you.
4. Size
Electric cookers in the UK come in a variety of different sizes and shapes, and finding the one that fits your needs perfectly is crucial. The size of your cooker needs to match the space where you intend to install it. You have to make sure the dimensions are right if you want to avoid wasting time returning it and having to order another one.
Luckily, this information can easily be found by checking the product description, so make sure you do that before making your final purchase.
5. Maintenance
If you don't want to waste precious time and effort on cleaning and maintaining your electric cooker, making sure it's easy to clean is another factor you should consider. The way you can do this is by seeing what material the cooker and the hobs are made of. You want to look for the ones with ceramic hobs since these are the easiest to keep clean. Wiping them will take almost no time at all, and you won't have to struggle to scrape and put in more effort than necessary.
6. Design
Finally, the design of your electric cooker is what you should pay attention to before purchasing it. You should see in what colours it comes and choose the one that will go well with other furniture pieces and appliances in your kitchen.
If you have a personal preference, for example, if you want your cooker to have a glass door so that you can look inside without opening them, you need to make sure that the one you're buying provides that.
Apart from looking aesthetically pleasing, you should also check whether it is easy to install and what features it provides for an easier cooking experience.
FAQ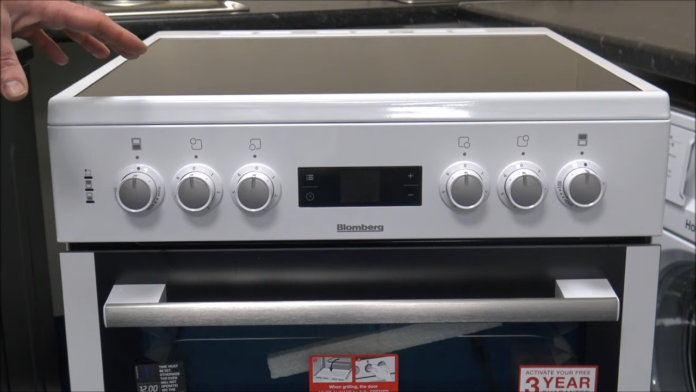 1. Is an Electric Cooker Better Than a Gas Cooker?
Both electric and gas cookers come with certain advantages and disadvantages, so the answer to this question depends on your cooking preferences. If you want to buy an affordable cooker that heats up quickly, gas ones are a good choice. However, unlike gas cookers, electric ones allow you to have more control over the cooking temperature and are extremely energy-efficient. Because of this, electric cookers are generally a more popular choice.
2. Will My Electric Cooker Turn Off Automatically If I Forget?
If you're wondering whether your electric cooker can turn off by itself, the answer is yes, it could. This usually depends on the brand and model, but a lot of electric cookers nowadays turn off automatically after 12 hours. Although this can be convenient, there are no guarantees that every cooker will do the same, so make sure you turn it off once you finish cooking.
3. Can I Leave My Electric Cooker On Overnight?
Although you could leave your cooker on overnight, it is not desirable. There isn't a 100% guarantee that something will go wrong, and yes, everything might just turn out fine. But leaving your cooker on and unattended for a long period of time could potentially lead to a fire and other undesirable consequences, so it would be wiser to avoid doing so.
Conclusion
Choosing the best electric cooker to fit perfectly into your kitchen can often be challenging. The best way to save time and effort is to gather as much info as possible before embarking on your shopping journey.
Since finding this info is typically a dull task, we provide you with a list of all the crucial details you need in a snap! No more wasting time—spend a few minutes to read our article and our buying guide, and start shopping for your electric cooker in England like a pro instantly!
If these weren't enough, check out some other picks from Amazon also: