Having a cooking hood in your kitchen comes with a plethora of advantages. A lot of people consider them to be an essential part of their kitchens, and for a good reason. Not only that they are extremely useful and beneficial, but there is also no shortage of cooker hoods that are beautifully designed and would look very aesthetically pleasing above your cooktop, for example. They can be the final touch that makes your entire kitchen come together.
If you are someone who is used to cooking often, you're probably aware of how useful and convenient having a cooker hood is. If not, don't worry! We're here to walk you through everything you need to know about cooker hoods, including what they are, how they work, and what cooker hood type would be best for you!
Cooker Hoods—Explained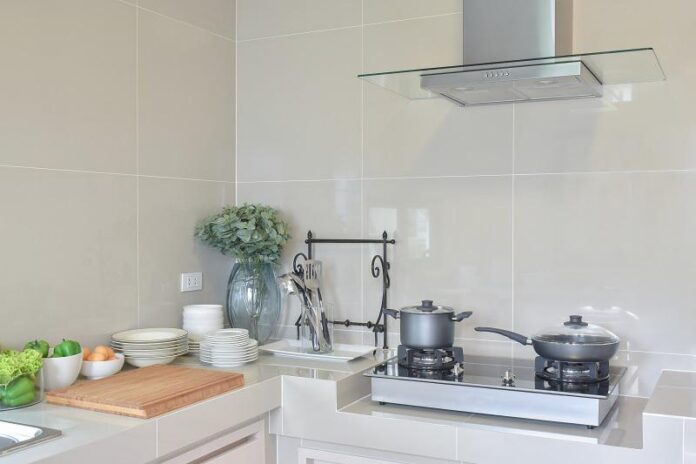 We'll begin by explaining what this kitchen appliance is so that you can better understand its purpose and how it works.
Cooker hoods are one of those nifty kitchen appliances that you don't necessarily have to possess, but having one will certainly make your life and cooking easier. They are also known as kitchen hoods, extractor hoods, range hoods, and exhaust hoods. These devices have mechanical fans and are usually placed above the stove in the kitchen.
Now that you know what cooker hoods are, it's time to explain the magic behind them and how they work exactly.
The main purpose of a cooker hood is to improve air quality and remove excess heat, smell, smoke, and any other pollutants that are in the air when you cook. If you want to keep your environment and your kitchen as neat and healthy as possible, a cooker hood is there to help you do just that! Other than that, a cooker hood will also provide you with additional lighting in your kitchen when you need it, so you can rest assured having one in your kitchen will prove super useful.
The only inconvenience you can experience with cooker hoods is that they can sometimes be noisy. The mechanical fans usually turn on automatically once you turn your cooker hood on, and that's where this noise comes from. However, this is typically not too loud, and it shouldn't bother you. In case it becomes louder over time, it's possible that some issue occurred, and you should probably have a professional check it out. In short, the noise that cooker hoods make shouldn't be too loud and it is typically completely manageable.
Cooker Hood Types
Since we've covered what cooker hoods are and how they work, we will proceed to explain what types of cooker hoods you can find out there. Two of the most common cooker hood types are extraction hoods and recirculation hoods. To make sure you get the one that suits your needs best, we're here to explain the differences between these two and break down how they work.
Extraction Hoods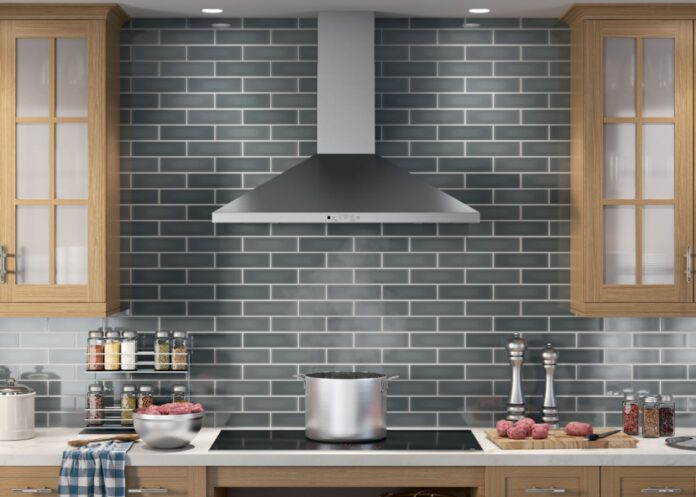 Extraction hoods don't filter or process the air in any way. As their name suggests, they simply extract the air and funnel it directly outside through ducting, which is very efficient when it comes to removing smells and other pollutants from the air. Although this can often be more efficient and effective than recirculating it back into the room, it's no secret that there are certain disadvantages to this cooker hood type as well. For example, the ducting these hoods use to channel the air can often look unappealing and ruin the overall aesthetic of your kitchen. Also, these cooker hoods are usually louder and make more noise than the recirculation ones.
Pros
Cons

Extremely efficient
Very effective due to the air being sent outside right away without filtering it

Require access to an external wall so that the vent can be placed
Can be more expensive due to the necessary requirements
Recirculation Hoods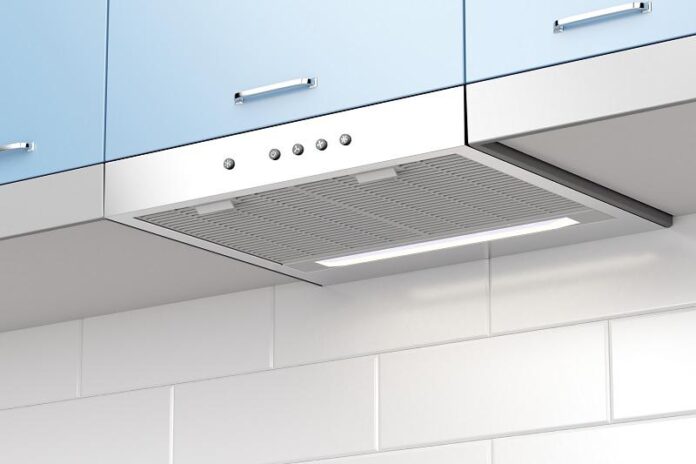 Recirculation hoods work in a different way. They push the air through various filters and back into the room. The good thing about these hoods is that they can potentially remove cooking odors and pollutants from the air, which results in a healthier and more enjoyable environment. But even though recirculation hoods can clean the air around you, they also have their disadvantages. For example, the fact that these hoods have to process air first can make them less effective when it comes to removing smells, grease, and smoke. The filters in these hoods, including grease and charcoal filters, have to be changed occasionally, which can be a pain.
Pros
Cons

More affordable than extraction hoods
Sleek design and aesthetically pleasing

Less effective and efficient than extraction hoods
Filters need to be changed occasionally
Cooker Hood Styles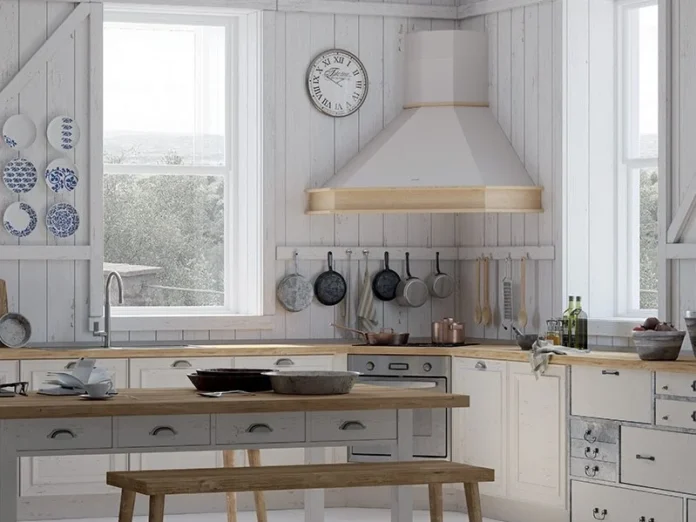 Wondering what cooker hood styles exist and which one would suit your needs best? We got you covered! Here's what you can choose from:
| | |
| --- | --- |
| Cooker Hood Style | Description |
| Integrated Hoods | Integrated hoods come in both extracting and recirculation models. They are built into the cabinet which can make them look like a wall unit at first, so if you're into the subtle designs, you will definitely like this one. |
| Conventional/Visor Hoods | These hoods are more visible than the integrated ones but less tacky than the designer and chimney ones. They are a great choice if you're looking to save some space since they can fit perfectly under your cupboard. |
| Chimney Hoods | Chimney hoods are a perfect option for people who are looking for a statement piece in their kitchen. They are typically made of stainless steel and give your kitchen a modern, industrial, and sleek vibe. |
| Designer Hoods | Designer hoods are another example of stylish cooker hoods used to make your kitchen unique. Although these hoods are great-looking, it's not a secret they can be pricey as well. |
| Island Hoods | If you want a cooker hood to compliment your kitchen island, these ones are the way to go! Island hoods will contribute to the overall vibe of your kitchen and look neat from every angle. |
Cooker hoods, when chosen wisely, can be exactly what you need to bring your kitchen to perfection. Not only can you use them to make your environment look better and wow your friends with a super unique cooker hood statement piece, but you can also make your surroundings healthier and enjoy breathing fresher air every day! Make sure to choose the cooker hood style based on your kitchen and your needs, and you're golden.