Apart from Bollywood, some of the most recognizable brands that come from India are definitely their chefs and cuisine. The Indian kitchen brings a variety of flavors that are rich in zest and spice, and all these dishes give you a breath of traditional at their best.
The diversity of Indian cuisine alone has provided some of the world's best chefs that have put their country on the map of the most interesting and delicious meals we have ever seen. Some of these culinary masters have opened their restaurants worldwide or, in some cases, wrote famous cookbooks and filmed TV shows about their trade that further added to this exotic cuisine's popularity.
Today we are going to discuss some of the world-renowned India's chefs that left their mark in the culinary world and gained respect and popularity through their carefully nurtured craft. Here are some powerhouse names that took over the globe with their exceptional and remarkable culinary skills.
Sanjeev Kapoor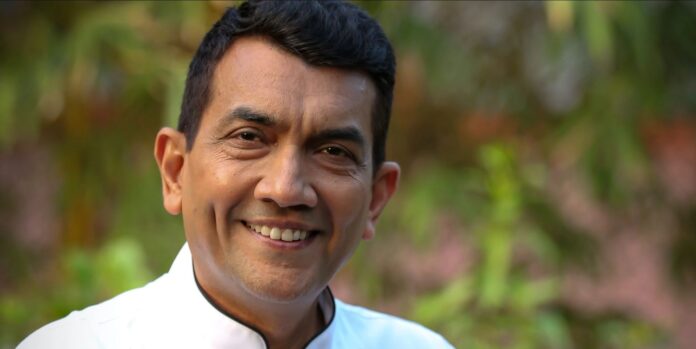 Sanjeev Kapoor is one of the most popular faces in the culinary world of India. Currently, he enjoys the reputation of one of the masters of Indian food. He cooks professionally and works for a TV channel named "FoodFood." 
His career in the hospitality industry started after he got the diploma in Hotel Management from the Institute of Hotel Management Catering and Nutrition, Pusa, New Delhi. He is a recipient of the Best Executive Chef of India Award and the Mercury Gold Award in Geneva, Switzerland. 
He is also the author of top cookbooks and has won multiple culinary contests. One of his main career goals is to make Indian food one of the most popular in the world and educate people on how to prepare it.
Vikas Khanna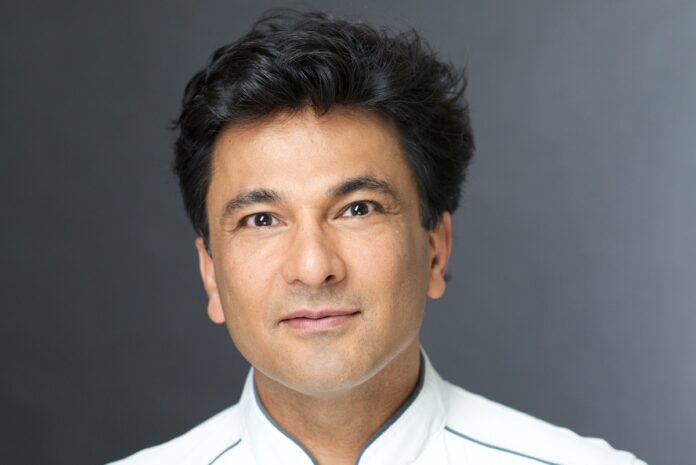 Vikas Khanna is an Indian chef, restaurateur, cookbook writer, filmmaker, and humanitarian. Hee is well-known as a very humble and skilled chef in the culinary community. His culinary voyage started in Amritsar when he started preparing his grandmother's Biji recipes. 
Vikas won numerous awards and recognitions for his culinary expertise and philanthropy throughout his career. While he was in India, he worked for Taj hotels, Oberoi group, Welcome group, and Leela Group Hotels. He also had a chance to team up with some of the world's powerhouse names in the culinary craft, such as Gordon Ramsay, Eric Ripert, Bobby Flay, and Jean-Georges Vongerichten.
Khanna also wrote many cookbooks and appeared in multiple culinary TV shows such as Master Chef India, Master Chef Australia, Kitchen Nightmares, Hell's Kitchen, and Throwdown with Bobby Flay.
Dipna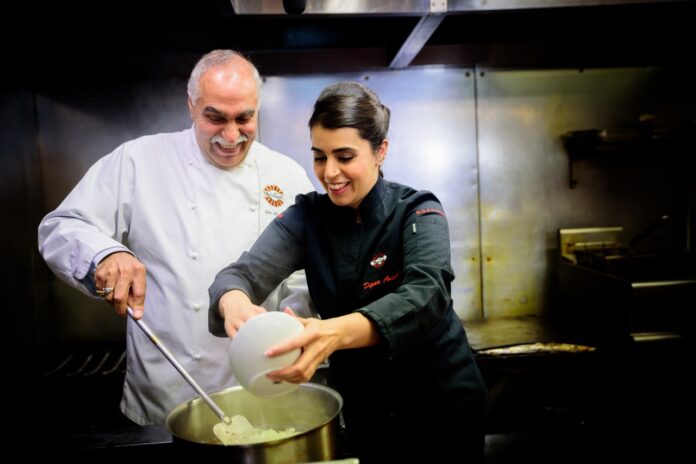 Dipna is an award-winning Indian celebrity culinary master that grew up in London in a family of chefs. Since she was only 18, Anand was very passionate about cooking and teaching others how to cook Indian specialties. 
She co-owns a family restaurant named Brilliant, where she also opened her own cookery school and continued to teach students about her craft and art. She also wrote a book titled "Beyond Brilliant" that has over fifty recipes, including some of her award-winning ones. The book also follows Anand's culinary journey and talks about her legacy regarding her broad cooking knowledge, which she was always passionate about passing on.
She took part in numerous demos at universities and colleges, and among her numerous activities, she also worked on TV collaborating with some of the world's best chefs. Some of her appearances on television include Raymond Blanc's 10 Week, The Restaurant, You've Fried series, Ramsay's Cook-Along, Ramsay's Best Restaurant, and The Hotel for Channel 4.
Ranveer Brar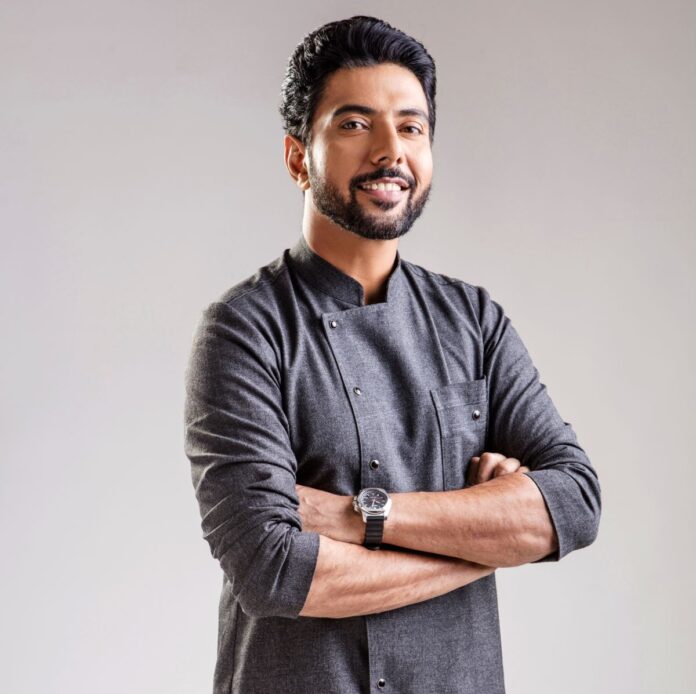 Ranveer Brar is one of the youngest culinary experts on our list. When he was only 25 years of age, he became the youngest executive chef at a five-star hotel at the time, after which he started hosting his own cooking shows.
He left for Boston, Massachusetts, at the age of 25 where he opened Banq restaurant, which won multiple awards, including the Best New Restaurant in the World by the magazine "Wallpaper." Ranveer also designed and created an exclusive menu for MTV India chain of restaurants and created an artisan line of meal kits in cooperation with Haute Chef.
In 2016 he opened an all-vegetarian restaurant in Mumbai named TAG Gourmart Kitchen by Ranveer Brar, and in 2017 in Canada, he opened a restaurant called Mayura in GTA. Ranveer was also associated with Royal Caribbean International, Thomas Cook India, and Mercedes-Benz India throughout his career.
Saransh Goila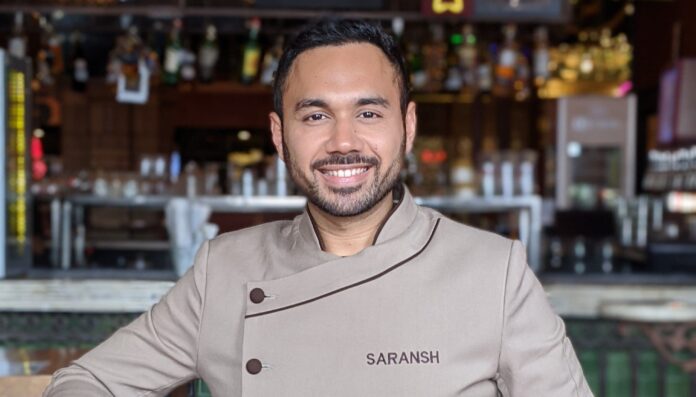 Saransh Goila is an Indian chef well-known for winning the Food Food Maha Challenge. He is the founder of a renowned restaurant in Mumbai named Goila Butter Chicken. He also made a name for himself by writing the acclaimed food travelogue "India on my Platter."
Saransh was also invited as a guest judge from India on Masterchef Australia, where contestants had to cook his specialty, the butter chicken. In 2013 he was also a participant in a show, "Sanjeev Kapoor Ke Kitchen Khiladi, that aired the same year on Sony India. As far as his TV appearances go, he also hosts a television show "Roti Rasta aur India" and "Healthy fridge."
Saransh is currently based in Mumbai and has won several culinary competitions, awards, and recognitions throughout his career so far.
Maneet Chauhan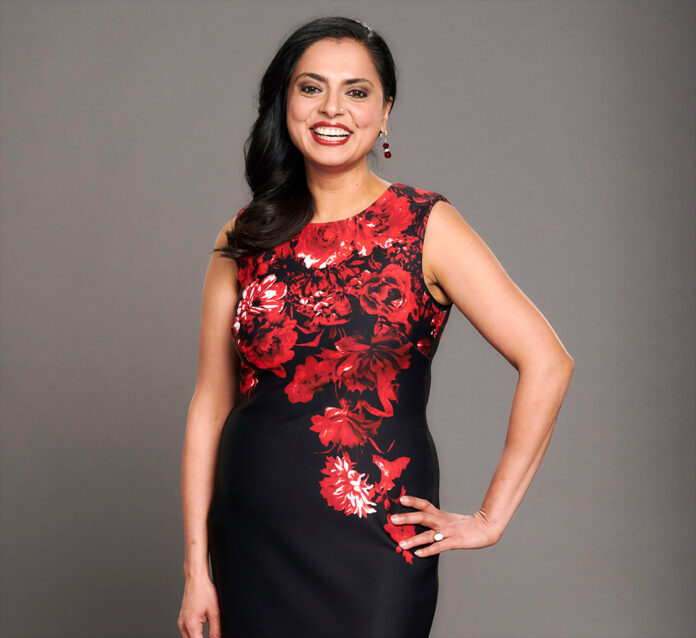 Maneet is an Indian American chef and TV personality of Punjabi origin. She started her culinary career at the Manipal University in India, where she graduated at the top of her class, earning a bachelor's degree in Hotel Management.
Afterward, she attended the Culinary Institute of America in New York and graduated, getting all of the awards from her class. She worked in India with the Oberoi Group, Taj Group, Welcome Group, and Sheraton Group as an apprentice chef.
After Maneet graduated, she got the job for a startup restaurant in Cherry Hill in New Jersey, where she led a team and expanded this establishment's capacity from 70 to 140 seats. Three years later, she became the executive chef of Vermillion in Chicago, Illinois, where she earned 3-stars from The Chicago Tribune. Her culinary style is often described as "global fusion" with roots in Indian cuisine.